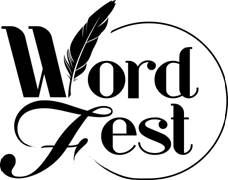 The Longview Public Library and WordFest will offer an 8-week series on writing about the COVID-19 pandemic, beginning Tuesday, May 5, 2020. Sessions will be conducted Tuesdays from 1:00-2:30 pm on the Zoom Conferencing platform.
Alan Rose, who coordinates the WordFest events, will facilitate the sessions. His newest novel, As If Death Summoned, about the AIDS epidemic, will be released in December by Amble Press, an imprint of Bywater Books.
"This is an unprecedented time in our community's history," said Rose. "We hope this class will provide people a way to experience it, express it, and share it in a positive and healthy way."
All forms of writing are encouraged: nonfiction memoir and personal reflections on the pandemic, but also fiction short stories, flash fiction, poetry, science fiction and fantasy, even humor and whimsy, how ever people want to express their experience of the pandemic.
The program is open to all ages and all Cowlitz-Wahkiakum residents. People can participate by Zoom Conferencing on their laptops, PC/Mac, or tablets. The library will offer technical assistance to get people set up.
The organizers plan to publish some of the writing on the library's website and on the WordFest webpage at www.alan-rose.com, and to hold a special WordFest event where writers read their works before the public at a future time.
All sessions are free and open to the public, but spaces are limited and pre-registration and an email address are required. You can register today by contacting Elizabeth Partridge at the Longview Public Library at her email, elizabethp@mylongview.com.
Note: WordFest gatherings have been temporarily suspended due to the COVID-19 pandemic.