The next WordFest gathering will be on Tuesday, March 3, 6:00-8:00 PM, at Cassava, 1333 Broadway in Longview.
Cam Parvitee will be launching her recently published novel Black Dragons: The Gang. It concerns a tai chi group of senior citizens who form their own street gang to address the rising teenage gang problem in their community, and in the process assume the task of mentoring a group of middle school kids.
A graduate of Cal State University, Cam is a retired public school teacher. A memoir piece of hers was included in the WordFest anthology, That Holiday Feeling.
Susan Taylor will read from the novel she is currently writing, titled The Death Index, based on her experience as a federal whistle blower. Susan served as an expert witness for several civil and criminal cases while she was a computer systems analyst and researcher for Harvard University, Columbia University, the University of Washington, and other agencies and institutions.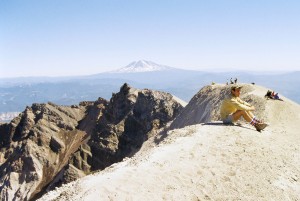 Alan Rose will read his short story, "The Conquest of Mt. St. Helens: A somewhat true account of the harrowing 1999 assault on the treacherous peak."
Coordinator of the monthly WordFest gatherings, Alan is the author of two novels, The Legacy of Emily Hargraves (2007), a paranormal mystery, and Tales of Tokyo (2010), a modern quest novel set in contemporary Japan, and of a novella, The Unforgiven, published by Bold Strokes Books in 2012. Alan also hosts and produces the KLTV program, Book Chat, and is the book reviewer for The Columbia River Reader.
There will be an open mic period following the presentations.
The monthly gathering of readers and writers meet the first Tuesday of each month. The events are free and open to the public.
Cassava offers a dinner menu for those who wish to enjoy a meal with the readings, as well as local wines and brews.