COVID-19 Notice: At the point when/if local schools are closed due to the coronavirus, we will also suspend WordFest events. I will alert the WF newsletter list. If you don't currently receive the monthly newsletter, you can sign up for it here.
WordFest meets on Tuesday, March 10, 6:00-8:00 pm, at the Cassava Coffeehouse, 1333 Broadway in Longview.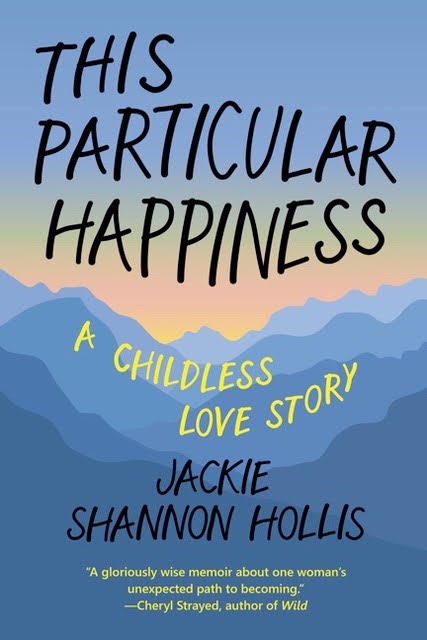 Raised in rural Oregon in the 1960s, Jackie Shannon Hollis grew up playing "house" with baby dolls, riding horses, and tending to kittens and lambs on her family's ranch. Other than her Aunt Lena, all of the women in Jackie's life were mothers—of two, three, five, eight children. They cooked and baked, cleaned and washed, knitted and sewed, and they taught their daughters to do the same. Above all else, they were mothers. Jackie assumed she'd become a mother too. It's what women did.
But in her late twenties, she found herself in love with a man who didn't want children. She married him, certain she could be happy with a childless life. Then, only months into her marriage, she holds her sister's baby girl and sinks deep into baby love and longing.
In her memoir This Particular Happiness: A Childless Love Story, (Forest Avenue Press, 2019) Jackie explores the conflict at the heart of her marriage, examining her reasons for wanting a child and her husband's reasons for not wanting one. Together, they navigate their shared future, a journey of love that follows the path from how we are raised to who we become.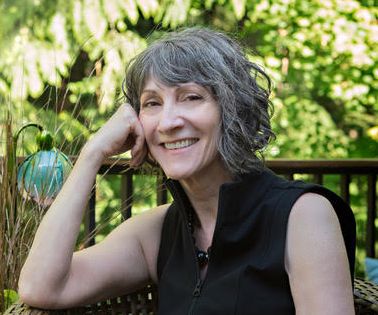 Jackie Shannon Hollis is a writer, storyteller and speaker whose work has appeared in various literary magazines, including The Sun, Rosebud, Inkwell, High Desert Journal, VoiceCatcher, Nailed, and Slice Magazine. Jackie and her husband, Bill, lead workshops on communication, conflict management, and building successful relationships. A childless woman surrounded by children (with over forty nieces and nephews and grand nieces and nephews), Jackie believes we all have an important role in supporting the children in our lives.
Elaine Cockrell will be reading from her second historical fiction novel, Broken Promises, the story of an orphaned child from the Depression through World War II and into the early 1950s. It begins in Alberta, Canada, when four-year-old Maida and her two-year-old sister Peg are sent to Eastern Oregon to live with the Ward family. Her father promises Maida he will come to get her as soon as he can find work. In the meantime, he agrees to send the Wards money for his daughters' care. When both promises are broken, Maida and Peg are separated from each other as the young girls are given away to anyone who will take them.
A retired schoolteacher and administrator for the Kelso School District, Elaine has published a family history and written several professional articles about methods of teaching reading and writing at the middle school level.
There will be an open mic period following the presentations.
The monthly gathering of readers and writers meets the second Tuesday of each month, 6:00-8:00 PM, at Cassava. The events are free and open to the public.
Cassava offers a dinner menu for those who wish to enjoy a meal with the readings, as well as local wines and brews.
For more information, contact Alan Rose at www.alan-rose.com.