The next WordFest gathering will be on Tuesday, February 3, 6:00-8:00 PM, at Cassava, 1333 Broadway in Longview.
Portland writer Kate Gray looks at bullying and being different in her debut novel, Carry the Sky. The story centers on a strange and brilliant thirteen-year-old boy at an elite Delaware boarding school in 1983. His story is narrated by two teachers: Taylor Alta, the new rowing coach, who has recently arrived at the school, still reeling from the death of the woman she loved; and physics teacher Jack Song, the only Asian American on campus, struggling with his personal code of honor when he gets too close to a student.  Carry the Sky examines being different in a world of uniformity. 
A teacher at a community college for over twenty years, Kate has published three collections of poetry, one of which was a finalist for the Oregon Book Award.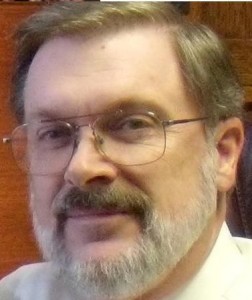 Dave Rorden will be reading from his novel-in-progress, A Method to His Madness, the story of a young man from a prominent local family who is detained for mental treatment after sitting in the freeway and nearly being run over by an 18-wheel truck. His bizarre behavior sets in motion a high-profile jury trial to decide whether he should be involuntarily committed. His public defender soon learns the freeway-sitting incident was planned to draw public attention to the young man's goal: putting the state's system of forced psychiatric treatment on trial.
The story grows out of Dave's 10 years as a public defender in involuntary mental commitments. He has practiced law locally for 15 years. Before that, he worked at The Daily News for 24 years, including 6-1/2 years as city editor.
Mary Putka was unable to read at the January WordFest as scheduled, so she will be reading from her collection of short stories, Letters To My Oldest Daughter, in February.  When her daughter, Holly, was a young child, Mary's family was stationed on Japan's northernmost island of Hokkaido, where her husband was a dentist in the military. For Holly's birthday a year ago, Mary began writing brief vignettes to her about her time in Japan.
Mary co-founded Kalama Word Catcher seven years ago with Molly Ciancibelli.  She is very involved in volunteer and civic activities, including serving on the Kalama City Council.
There will be an open mic period following the presentations.
The monthly gathering of readers and writers meet the first Tuesday of each month. The events are free and open to the public.
Cassava offers a dinner menu for those who wish to enjoy a meal with the readings, as well as local wines and brews.
For more information, contact Alan Rose at 360-425-3430 ext 280, or at www.alan-rose.com