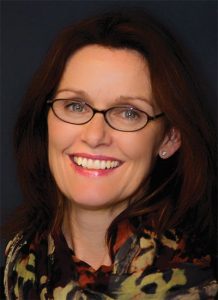 At the next WordFest event on Tuesday, July 11, 6:00-8:00 p.m., British-born author Hannah Dennison will read from her latest mystery, Murderous Mayhem at Honeychurch Hall.
Hannah is the author of The Vicky Hill Mysteries (Constable Crime) as well as the Honeychurch Hall Mysteries (Minotaur), both series set in the wilds of the Devonshire countryside. Hannah originally moved to Los Angeles to pursue screenwriting. She has been an obituary reporter, an antique dealer, and a Hollywood story analyst.
Now living in Portland, she teaches mystery writing workshops at the UCLA Extension Writers' Program in Los Angeles, and has served on numerous judging committees for Mystery Writers of America and currently serves on the MWA Board of Directors for 2016-2018.
In her most recent mystery, a missing manuscript, a dead postmistress and the gruesome remains of a woman thought to have vanished during the English Civil War in the seventeenth century, are uncannily connected in Murderous Mayhem at Honeychurch Hall, the fourth adventure in the mystery series featuring antique dealer Kat Stanford and her romance writer mother, Iris.
You can watch the Book Chat interview with Hannah here.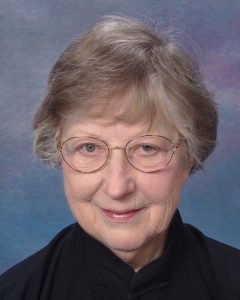 Cam Parvitee will be reading from the second book in her Black Dragons series. In Book One, a group of Tai Chi practitioners (most in their 60s and older) helped young teenagers in their community from being bullied by the Snakes, a street gang.
In Book Two the seniors who have now undertaken the care of the children, begin to wonder if they were crazy for accepting the challenge.
For much of her life, Cam has been involved with the activities of teenagers and young adults. She got the idea for this book series one evening during a Kung Fu class, when she, at 75, threw a teenaged "attacker" to the floor at her feet.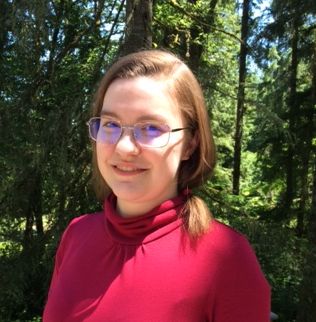 Alkaid Tsuki will be reading from Book Two of her Young Adult (YA) Liberation series entitled Hope Filled Moon.
The characters of the earlier book, Freedom's New Moon, travel to the city of Lunaria, where they meet the fourth and final Sentry, a young man named Sol who conjures Angels. As their brotherhood continues to grow, difficult truths come to light and members have to choose whom to trust. The as yet unpublished series is currently a tetralogy.
Alkaid Tsuki is the pen name of Caleigh Maffett, a student at Lower Columbia College. Her short story, "Entanglement," received an Honorable Mention in the Metamorphose Short Story Writing Contest, and will be published by Metamorphose in their fall issue.
There will be an open mic period following the presentations.
The monthly gathering of readers and writers meets the second Tuesday of each month, 6:00-8:00 PM, at Cassava, 1333 Broadway in Longview. The events are free and open to the public.
Cassava offers a dinner menu for those who wish to enjoy a meal with the readings, as well as local wines and brews.
For more information, contact Alan Rose at www. Alan-rose.com.