A variety of literary forms will be presented at the next WordFest on Tuesday, July 10, 6:00 pm, at the Cassava Coffeehouse, 1333 Broadway in Longview.
William L. Alton earned a BA and MFA in Creative Writing from Pacific University in Forest Grove, Oregon. He has published a novel, Flesh and Bone (2015), two collections of poetry, Heroes of Silence and Heat Washes Through, a memoir titled My Name is Bill and Girls, a collection of flash fiction. His work has appeared in a number of publications, and in 2010, he was nominated for a Pushcart Prize.
Bill's newest novel was launched in June 2018. In Comfortable Madness, Butter is a teenaged lesbian who lives with schizophrenia. She hallucinates and does the best she can with the help of a few close friends and her girlfriend. But then Gid begins to visit. No one can see him except Butter. In his visits, his face is obscured. No one believes he is real, not even after Butter becomes pregnant. Gid tells Butter that she will be the mother of a savior. Finally, Butter forces Gid to show his face. When he does, he also disappears, and Butter comes back to the world she lived in before Gid, a world of voices and visions, but also a world of hope with a new baby to raise.
Lorna Moon will be reading from the her historical fiction novel, Jacob's Pillow  (2006 Thumb Print Press, Edinburgh), where folklore and gothic adventure bring the legend of Thomas the Rhymer to life as the otherworldly sage mentors young Alpin, a reluctant hero, on his quest to save Scotland. Donald Smith, PhD, of the Scottish Storytelling Centre called it, "A beautiful piece of storytelling, finely wrought and structured and full of life, passion, and mystery."
Lorna spent eight years living and writing in Scotland. She now lives in Centralia, Washington.
Fredrick Hudgin will be reading his newest short story, about a man who is dying of cancer and about to enter hospice. His cat, his companion for twelve years, is unable to go with him, so the man tries to find a way for his cat to live with people who will care for him.
"It's Up to the Cat" is included in Fred's collection of short stories, A Rainy Night and Other Short Stories.
Fred has been writing poetry and short stories since he took a Creative Writing class at Purdue University in 1967. "Unfortunately, that was the only class I passed, and I spent the next three years in the army, including a tour in Vietnam." He earned a BS in Computer Science from Rutgers University, leading to a career as a computer programmer. His short stories and poems have been published in Biker Magazine, on Poetry.Com, The Salal Review, The Scribbler, and in the WordFest anthology, That Holiday Feeling.
Signed copies of the presenters' books will be available for sale that evening.
There will be an open mic period following the presentations.
The monthly gathering of readers and writers meets the second Tuesday of each month, 6:00-8:00 PM, at Cassava. The events are free and open to the public.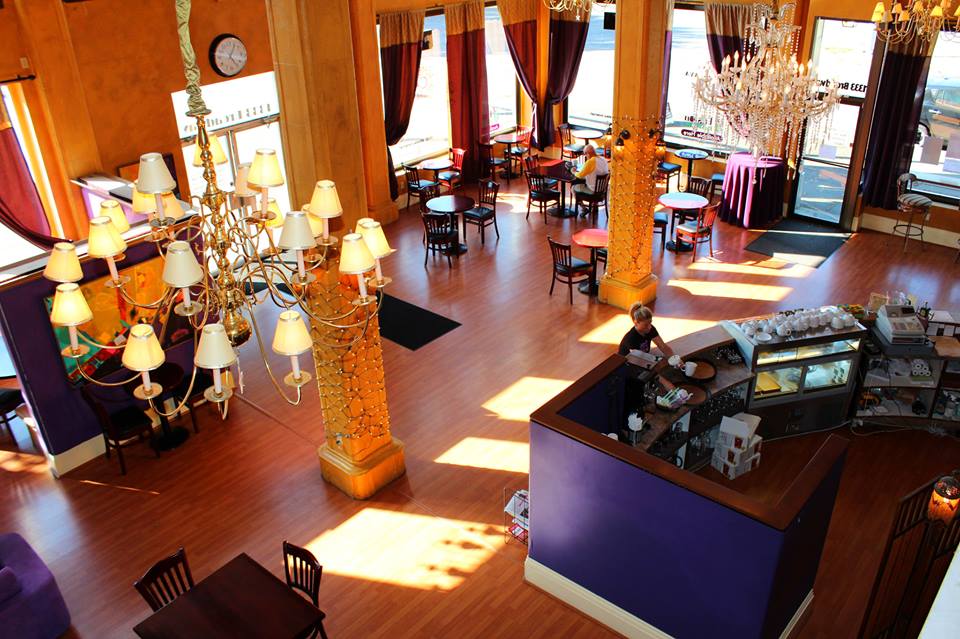 Cassava offers a dinner menu for those who wish to enjoy a meal with the readings, as well as local wines and brews.
For more information, contact Alan Rose at www. Alan-rose.com.