M. Allen Cunningham will be reading from a selection of his works and speaking about his path to becoming a writer at the next WordFest event on Tuesday, April 11, 6:00-8:00 p.m. at Cassava Coffeeshop.
Mark is the author of six books, including The Green Age of Asher Witherow, named a #1 Indie Next selection by the American Booksellers Association, Lost Son, a biographical novel about Rainer Maria Rilke (the author of Letters to a Young Poet), Date of Disappearance, a collection of short stories, and Partisans, a dystopian work about unbridled surveillance, constant war, and technological upheaval, which was a finalist for the Flann O'Brien Award for Innovative Fiction. He recently edited and wrote the introduction to Funny-Ass Thoreau, a collection of humorous extracts from the writer of Walden.
Mark's work has appeared in numerous literary journals including The Kenyon Review, Glimmer Train, Tin House, and Alaska Quarterly Review, and he is a frequent contributor to the Books section of The Oregonian. He founded the independent literary press Atelier26, and is a contributing editor for Moss, a journal of contemporary literature from the Pacific Northwest. He lives in Portland, where he facilitates the Atelier26 Creative Writing Workshops and teaches at Literary Arts.
J.S.(Steve)Anderson will be reading from his novel, Book of Hours: Unholy Error, the second book in his trilogy featuring Brother Alphaios.
While recreating a resplendent fifteenth century Book of Hours as a gift for the pope, Brother Alphaios and archivist Inaki Arriaga discover ancient shreds of parchment hidden in its covers.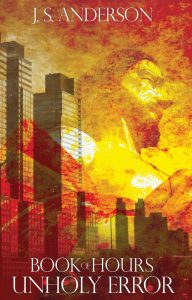 They pursue the few haunting words that remain only to stumble into a battle between the Roman Church, which wants to destroy the parchment or bury it forever, and its owner, real estate billionaire Salton Motice who wants to use it for his own nefarious purposes.
Steve, who lives and writes in Longview, has a lifelong interest in Western religions, art and cultures.
Fred Hudgin will be reading from The Three Hour War, Book Two of his The End of Children series.
After some graduate students discover how to open a wormhole, an alert is sounded by detectors planted on the moon fifty thousand years ago by the species that raised humanity from apes to people. Because there is now no way to stop humans from developing starships using the wormhole technology and spreading their warlike attitudes and greed throughout the galaxy, humanity is selected for elimination by simply turning off their ability to have children.
Living in Ariel, Washington, Fred has been writing poetry and short stories since he took a Creative Writing class at Purdue University in 1967.  His short stories and poems have been published in Biker Magazine, on Poetry.Com, The Salal Review, The Scribbler, and in two anthologies, That Holiday Feeling, a collection of Christmas short stories, and Not Your Mother's Book on Working for a Living.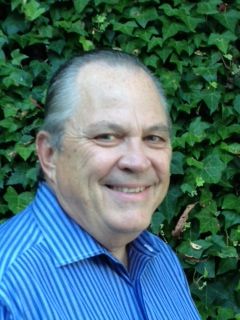 Popular storyteller and WordFest favorite Ed Putka will host the evening.
There will be an open mic period following the presentations at 7:40 pm. People are welcome to read their writing for ten minutes each.
The monthly gathering of readers and writers meets the second Tuesday of each month, 6:00-8:00 PM, at Cassava, 1333 Broadway in Longview. The events are free and open to the public.
Cassava offers a dinner menu for those who wish to enjoy a meal with the readings, as well as local wines and brews.
For more information, contact Alan Rose at www. Alan-rose.com.