The next WordFest on Tuesday, November 4, will offer a variety of works by local writers.
Steve Anderson will be reading excerpts from his forthcoming novel, Book of Hours: Peter's Parchment, which is a sequel to his first novel, Book of Hours: The Beguilement of Brother Alphaios. His stories weave history, mystery and monks together in a modern urban setting.
Pat Nelson is bringing another in the Not Your Mother's Book . . .  series. This one, On Working for a Living, scheduled to be released in November, is a humorous anthology of true stories "by working stiffs." Pat will be joined by several of the authors of the stories.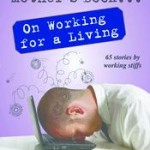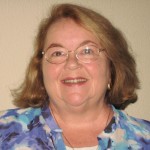 Charolette Conklin has previously read her poetry and short stories at Wordfest and has been published in The Salal Review, The Rambunctious Review, and the Wordfest anthology, That Holiday Feeling. She will be reading from a novel she is working on, about a talented artist whose manipulative and controlling husband won't allow her to leave. The stakes get higher until her life is on the line.
There will be an open mic period following the presentations.
WordFest meets on the first Tuesday of each month, 6:00-8:00 PM, at Cassava, 1333 Broadway in Longview.
Cassava offers a dinner menu for those who wish to enjoy a meal with the readings, as well as local wines and brews.