A variety of literary forms will be presented at the next WordFest on Tuesday, June 12, 6:00 pm, at the Cassava Coffeehouse, 1333 Broadway in Longview.
 Poet Janice Haupt will be reading from her most recent book of poems, Searching for Water. She describes the collection as "a journey through my lifetime." In it, she writes of special people she has encountered, including "bums by the Cowlitz River," meeting bears in the blueberries, and climbing Mt. Cotopaxi in Ecuador with her grandson. "Wherever I am, there'll be water calling to me."
Janice has published several collections of her poetry including, Call This Beach Mine.
Leslie Slape will read selections from her play, The Harder Courage, a finalist out of 400 submissions in the Ashland New Plays Festival. By the evening of WordFest, she should know if her play is one of the four winners. The Harder Courage is a historical drama based on true events in Woodland and Kalama in the 1890s. It explores the relationship between Sheriff Ben Holmes and his prisoner, Robert Day, whom Holmes is ultimately required to hang for murder.
Leslie is a retired Daily News reporter and a professional storyteller. In addition to plays, she writes short fiction, memoir, historical pieces, and stories in the style of folktales. Her story, "The Tale-Teller," was published in The Healing Heart: Families (2003, New Society Publishers). Her work has also appeared in the Cowlitz Historical Quarterly and the Salal Review.
Steve Anderson will be reading excerpts from his third Book of Hours novel (as yet untitled). Brother Alphaios and archivist Inaki Arriaga arrive in Rome for the presentation of the reconstructed Book of Hours to Pope Gregory II. That all-consuming task now complete, Alphaios has not yet been reassigned to his home monastery and is restrained by his vows from stepping outside the cloister into the city that so beguiles him. Will cloistered life still be sufficient for him?
Steve lives and writes in Longview.  His earlier two books in the series are The Beguilement of Brother Alphaios and Unholy Error. He is available to speak to book clubs upon request at (steve@jsandersonauthor.com)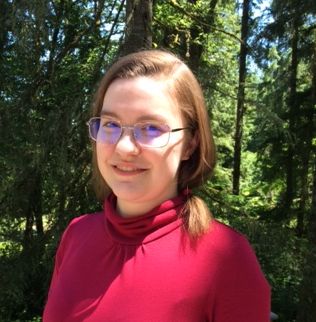 Caleigh Maffet will be hosting the event that evening. A student at Lower Columbia College and staff member of the Kelso Public Library, Caleigh writes fantasy stories under the pseudonym, Alkaid Tsuki.
There will be an open mic period following the presentations.
The monthly gathering of readers and writers meets the second Tuesday of each month, 6:00-8:00 PM, at Cassava. The events are free and open to the public.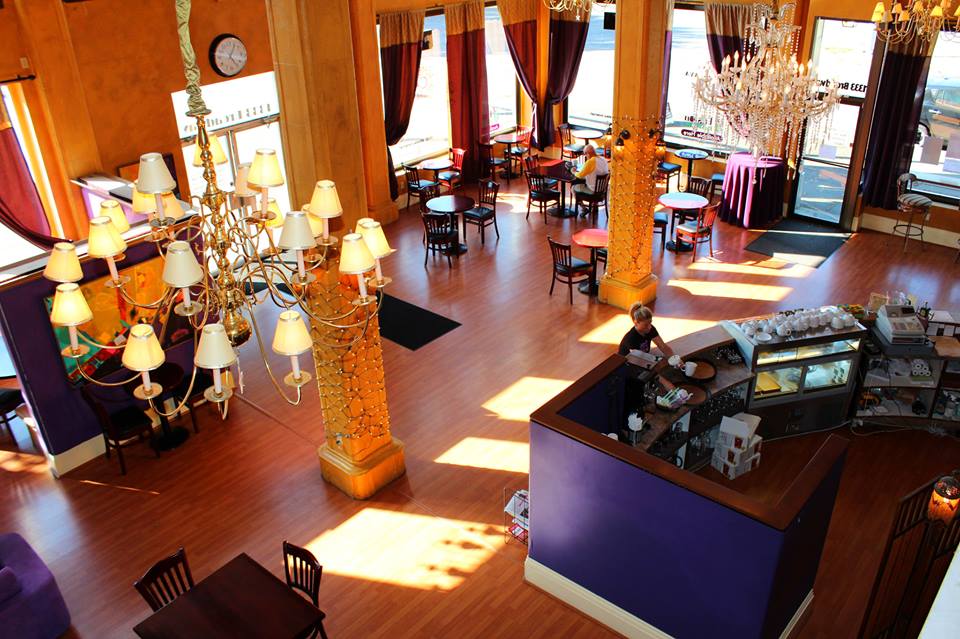 Cassava offers a dinner menu for those who wish to enjoy a meal with the readings, as well as local wines and brews.