On April 1, WordFest will meet at Gyros Gyros, 1338 Commerce Avenue, lower level, in Longview.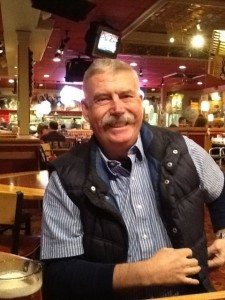 John Simpson will be reading from his 2013 biography, Hub Perdue: Clown Prince of the Mound. Perdue was a devastating spitball pitcher from rural Tennessee who once won 16 games with the Boston Braves, but today is better remembered as one of the clown princes of the Deadball Era.
A retired Kelso High School history teacher and baseball coach of the school's team for 15 years, John earned a Ph.D in American History from the University of Oregon in 1987, and has written four previous books on Civil War subjects. His first book won the Tennessee History Book of the Year award in 1995.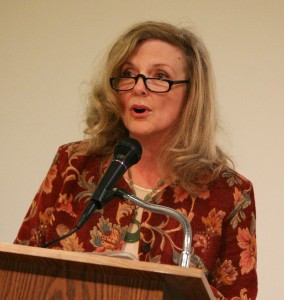 Karen Bonaudi will be reading selections from her poetry chapbook Editing a Vapor Trail as well as from new work.
Karen taught at Lower Columbia College for 18 years. A long-time board member and former president of the Washington Poets Association, she has published in the Bellingham Review, South Dakota Review, Pontoon 2, Salal Review, Snow Monkey, and WPA's Cascade Journal.  She now lives and works as a private marketing contractor in Renton, where she edits www.sirensrock.com.