On Tuesday, November 8, WordFest will offer plays and poetry at Cassava Coffee shop, 1333 Broadway Avenue in Longview.
In 1891, Washington state was two years old. That year homesteaders were staking claims and loggers were cutting trees along the north fork of the Lewis River, and four people were lynched, including two in nearby Pacific County.
This is the background for "The Harder Courage," a historical drama written by Leslie Slape, that tells the true story of Sheriff Ben Holmes of Kalama and his prisoner, Robert Day, a homesteader on the Lewis River accused of the first-degree murder of a logger. Holmes protected Day from three lynch mobs, but ultimately was responsible for his execution by hanging following eight months' imprisonment.
Two local actors, Scott Clark as Ben Holmes and Michael Cheney as Robert Day, will read a scene from the play at WordFest. A former crime reporter with The Daily News, Leslie has been researching, writing, revising and workshopping the play since 2012.
Leslie left The Daily News in 2013 to study playwriting at Portland State University. With Don Correll, she co-wrote the play "This Island Earth," which was produced in 2009 at Lower Columbia College Center Stage.
Patrick Kubin is joined by the members of his writing group to perform a one act play he wrote, titled "A Short
Story." In the play, a writer's group convenes at a member's home for their monthly meeting to critique each other's work. Each writer is convinced his or her suggestions and feedback are correct. Conflict mounts as the feedback is not graciously received.
Members of the writing group are pictured (left to right): Mary Ellen Stone, Pat Kubin, Charolette Conklin, Dan Roberts, and (seated) Peg Miller.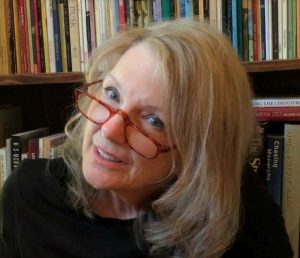 Karen Bonaudi will be reading a selection from her poetry. Karen has led poetry workshops in schools, taught adult creative writing classes, conducted workshops and critique panels, and has been a member of a performance troupe.  A long-time board member and former president of the Washington Poets Association, her poetry has appeared in The Bellingham Review, South Dakota Review, Pontoon 2, The Far Field, Snow Monkey, and WPA's Cascade Journal. Her chapbook Editing a Vapor Trail was published by Pudding House Press.  She lives and works as a private contractor in Renton.
There will be an open mic period following the presentations.
The monthly gathering of readers and writers meets the second Tuesday of each month, 6:00-8:00 PM, at Cassava, 1333 Broadway in Longview. The events are free and open to the public.
Cassava offers a dinner menu for those who wish to enjoy a meal with the readings, as well as local wines and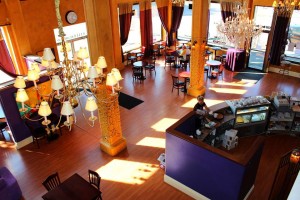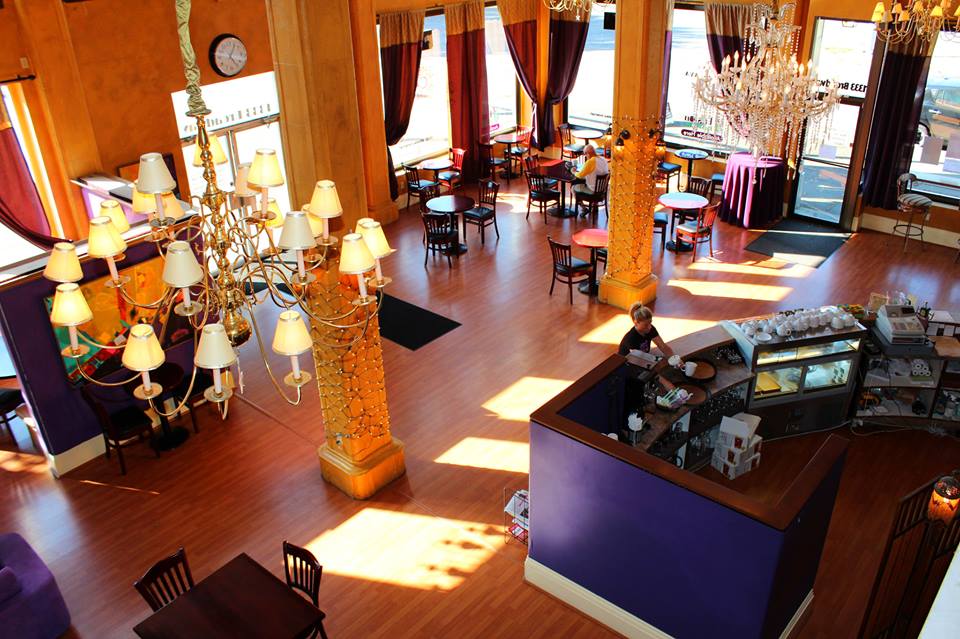 brews.