Following its summer break, WordFest's monthly series of readings resumes on Tuesday, September 11, 6:00 pm, at the Cassava Coffeehouse, 1333 Broadway in Longview.
R.A. Long High School graduate Jon Gosch will read from his newest novel, Deep Fire Rise, a murder mystery set in southwest Washington at the time of the Mount St. Helens eruption.  Patrolling the backwoods country around the rumbling volcano, Deputy Sheriff Tom Wilson discovers a brutal murder. His hunt to find the murderer will take him into the red zone on the morning of May 18, 1980.The book was edited by Jon's former teacher Jim LeMonds and friend Spike Walker. Naturalist, poet and now-novelist Robert Michael Pyle has praised the book, saying, "The greatest geological event of our times finally has the novel it deserves."
Jon graduated from the University of Washington in Seattle where he studied Creative Writing and Journalism. A lifelong hunter and conservationist, he began investigating elk hoof disease in 2014.  His articles and photographs on the subject have appeared in regional and national publications, and he recently received an award from the Outdoor Writers Association of America. Jon now lives in Spokane where he is a freelance book editor and working on a novel about the Wobblies.
You can read The Columbia River Reader's review of Deep Fire Rise here.
Adeline Alda will read from her memoir, The Rapist's Girlfriend. She and her partner, Cole, were living on a boat at a marina in Portland, Oregon, when a woman from a neighboring boat accused Cole of rape. Cole had Dissociative Identity Disorder and experienced multiple selves ranging in age from an infant to an elderly adult. Adeline, who lived with all of these selves, knew none to be a rapist, and helped Cole defend himself (or him-selves), embarking with him on an emotional, spiritual, and psychological journey.
A past board member of the Washington Poets Association, Adeline's poetry has appeared in print and online under various versions of her name. Her poetry has been performed by actors at the Milagro Theater in Portland, featured on Northwest Public Radio, and set to music by two songwriters. She currently resides in Olympia. The Rapist's Girlfriend is her first work of prose.
There will be an open mic period following the presentations.
The monthly gathering of readers and writers meets the second Tuesday of each month, 6:00-8:00 PM, at Cassava. The events are free and open to the public.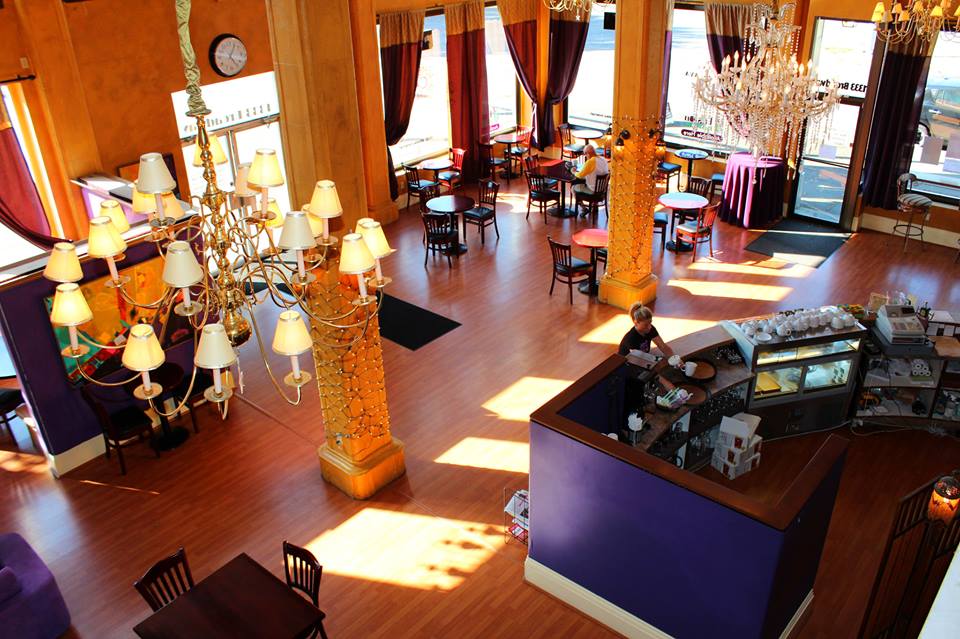 Cassava offers a dinner menu for those who wish to enjoy a meal with the readings, as well as local wines and brews.