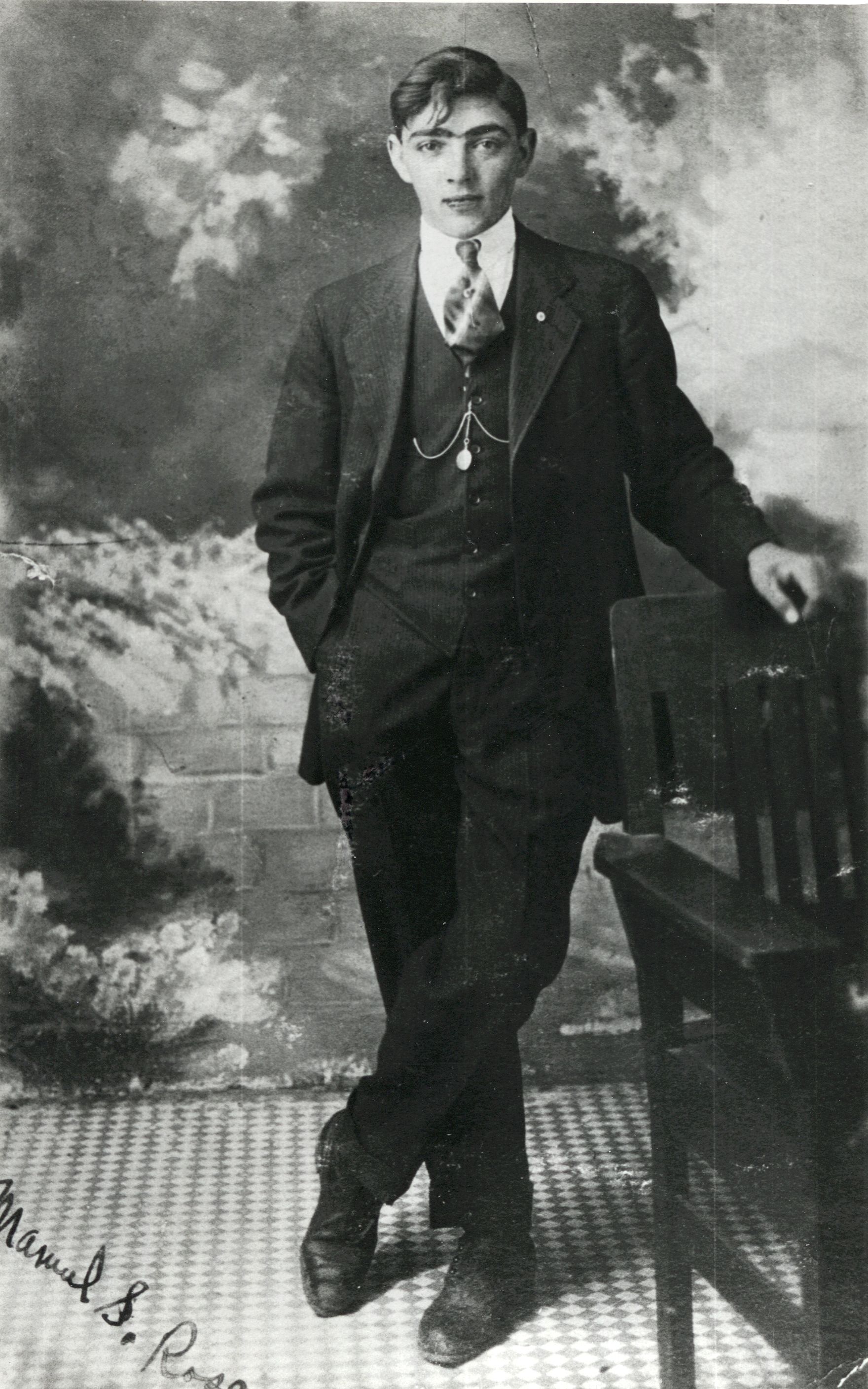 My grandfather came from Portugal. His father, a fisherman, had drowned, leaving a wife and nine children. As the oldest son, it became my grandfather's responsibility to support the family.
Their village scrounged together the money to buy him passage to America. The plan was for him to go there and find work, sending money home to the family, until he had saved enough to return to his village.
He arrived in San Francisco in 1912. He came by himself; didn't know anyone here; and couldn't speak the language.
He was fifteen years old.
I am amazed at that boy's courage, and feel humbled to be his grandson.
In order to find work, he pretended to understand English. His first job was for a farmer who directed him to dig around some young fruit trees in the orchard. My grandfather proceeded to cut them down. This could have been the end of our family's saga in America.
But the farmer was kind and, now realizing that this boy didn't understand English, kept him on and helped him learn the language and customs of this strange new country.
Through the years, my grandfather continued to work hard and faithfully sent money home to his mother and siblings. But he was never able to save enough to return to his village, and he never again saw his mother.
In time, he learned to speak English, as did his children and grandchildren and great grandchildren--although I have doubts about a couple of my cousins.
I stand in awe at the courage of immigrants, whether "legal" or not, and wonder at the dreams and desperation that compelled people to risk their lives to come here, starting with the Plymouth and Jamestown colonists. (The jury is still out whether they were legal or illegal immigrants.)
The issues in the current immigration debate are complex; but they always have been. Rarely have new immigrants been welcomed by those who preceded them.
And the arguments have remained pretty much the same; only the immigrants themselves change, be they Germans (the other side of my ancestry) or Irish or Italians or Hmong. I see no simple solution, and I'm made nervous by those who do.
We are a nation of immigrants—and of immigrants' stories. We always have been, and I think we are at our best as a people, at our noblest and most compassionate, when we remember our families' origins and how we got here.
When I listen and weigh the current debate on "illegals," and about walls to keep people out, and in what language we should sing the national anthem (I find our national anthem impossible for me to sing in any language), and as tempers flare and these complex issues are reduced to simplistic slogans, I think of a 15-year-old boy, coming alone to America to seek a better life for his family, and I am still amazed at his courage, and I am still humbled to be his grandson.
---
First published in The Daily News (Longview, Washington), July 9, 2006.